NC Poison Control is not just for parents of young children. We also help senior adults with: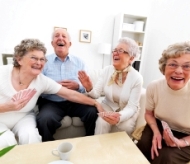 medication questions or concerns
questions about food poisoning
poisonous plant identification
insect or snake bites
carbon monoxide incidents
any other thing that's been used in the wrong way, by the wrong person, or in the wrong amount.
Learn more about senior adults and:
Free Senior Adult Poison Prevention Pack
NC Poison Control will send a free Senior Adult Pack to any individual upon request. The pack contains one of each of our senior adult brochures, two phone stickers, and a refrigerator magnet displaying the Poison Help number, 1-800-222-1222.Order a free Senior Adult Pack at our online store.