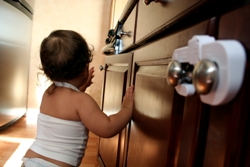 Longer Periods of Indoor Time? NC Poison Control Encourages Awareness of Poison Hazards at Home

Many people are experiencing more time indoors due to quarantining and stay-at-home orders. This may also mean an interruption in normal family routines. Unfortunately, poisoning exposures often occur when routines are disrupted.
Everyday household items can turn into poisons if they're used by the wrong person, in the wrong amount, or in the wrong way.
Common products that children can get into include:
Personal care products (like mouthwash, lotions, and sanitizer)

Cleaning products

Over-the-counter or prescription medications

Home improvement and artistic materials

Foreign objects (like silica gel packets, glow sticks, and coins)
NC Poison Control recommends that people consider the everyday items they use. Keep household products and cleaners up and away and out of children's sight. NC Poison Control has created this room-by-room Home Safety Checklist to review potentially poisonous items in the home. Click here to download or order the Home Safety Checklist.
To prevent accidental poisoning:
Store personal care products, medicines, and cleaners up and away and out of sight.

Keep purses, handbags, or backpacks that contain medicines or personal care products up and away from children.

Teach young children not to touch or taste a product without a trusted adult's permission. Colorful and pleasant-smelling products can be appealing to children.

Remember that children like to imitate adult behavior.

When giving children medicine, double check morning and evening medications to prevent double dosing.
We know that accidents happen. If you suspect a poisoning, call NC Poison Control anytime at 1-800-222-1222 to speak with a nurse or pharmacist for immediate help.
For Kids 12 and Over
Pre-teens and teens are at risk for poisonings, too. Intentional and unintentional poisonings are on the rise. Learn more about over-the-counter (OTC) and prescription medications or illegal drug abuse to prepare you for more informative talks with your adolescent.
For Babysitters
You and the poison center make a good team. Carolinas Poison Center can give you need-to-know tips to keep the children you're caring for safe. We can also help you prepare for the unthinkable--a poison emergency. Here's what babysitters need to know about poisons.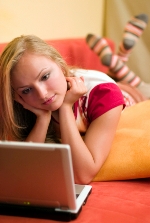 For Senior Adults
Caring for aging parents and grandparents can be difficult. Carbon monoxide, medication safety, and food poisoning are all important topics that need to be emphasized and revisited when helping aging adults stay healthy. Learn more about poison safety for seniors.
Call NC Poison Control at 1-800-222-1222 or chat from this site for further treatment advice.