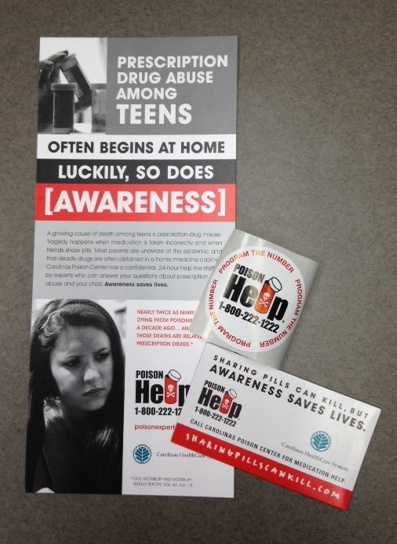 Anyone in North Carolina can order up to four free poison prevention packs from NC Poison Control. Visit our online store and order your packs.
We offer poison prevention information for a variety of audiences, including parents, babysitters, teens, senior adults, and Spanish speakers. Check out our newest poison prevention pack on preventing and treating snake bites while you're there.
You can also call NC Poison Control at 1-800-222-1222 to order a free poison prevention pack.